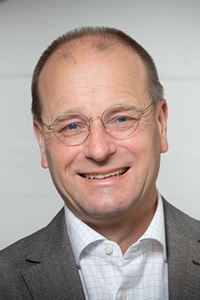 Prof. Dr. Ulman Lindenberger
Center for Lifespan Psychology, Max Planck Institute for Human Development, Berlin, Germany; Max Planck UCL Centre for Computational Psychiatry and Ageing Research, Berlin, Germany, and London, UK
Ulman Lindenberger is Director of the Center for Lifespan Psychology at the Max Planck Institute for Human Development in Berlin, Germany. Together with Ray Dolan, he also directs the Max Planck University College London Centre for Computational Psychiatry and Ageing Research, located in London and Berlin. He studied psychology and biology in Berlin and Berkeley. He completed his doctoral degree and habilitation in psychology at the Freie Universität Berlin, and then held a professorship at Saarland University. Currently, he holds honorary professorships with the Freie Universität Berlin, the Humboldt-Universität zu Berlin, and Saarland University. His research interests include behavioral and neural aspects of plasticity across the lifespan, age changes in brain-behavior relations, lifespan developmental theory, and multivariate developmental methodology. He is a member of the German National Academy of Sciences Leopoldina, and received the Gottfried Wilhelm Leibniz Prize 2010 of the Deutsche Forschungsgemeinschaft.
Research interests:
Behavioral and neural plasticity across the lifespan
Brain-behavior relations across the lifespan
Lifespan developmental theory and methodology
Selected publications:
Tucker-Drob, E. M., De la Fuente, J., K hncke, Y., Brandmaier, A. M., Nyberg, L., & Lindenberger, U. (in press). A strong dependency between changes in fluid and crystallized abilities in human cognitive aging. Science Advances.
Köhncke, Y., Düzel, S., Sander, M. C., Lindenberger, U., Kühn, S., & Brandmaier, A. M. (2021). Hippocampal and parahippocampal gray matter structural integrity assessed by multimodal imaging is associated with episodic memory in old age. Cerebral Cortex, 31(3), 1464–1477. https://doi.org/10.1093/cercor/bhaa287